The EMP Postnatal Core Connect Program
We've taken all of our Core and Pelvic Floor workouts from the EMP and put them into a separate program which is completely focussed on....... you guessed it - your Pelvic Floor and Core.

These programs are designed for Mummas who don't need the full EMP experience but who DO want to stay strong and connected to their pelvic floor and core.
✔️ Heal your Core After Birth with 5 Levels of Core Workouts for each stage of your postnatal journey.

✔️ Strengthen your Pelvic Floor with Pelvic Health Physio specialised workouts

✔️ Reduce Separation and feel more confident in your body
✔️ Complete 12 month program from early postnatal core rehab to advanced core workouts + functional core strength
✔️ Free Equipment Pack for Aus Residents
Twelve Months ccess to all the Pelvic Floor and Core Workouts you need to heal your body after birth and create a strong and functional core.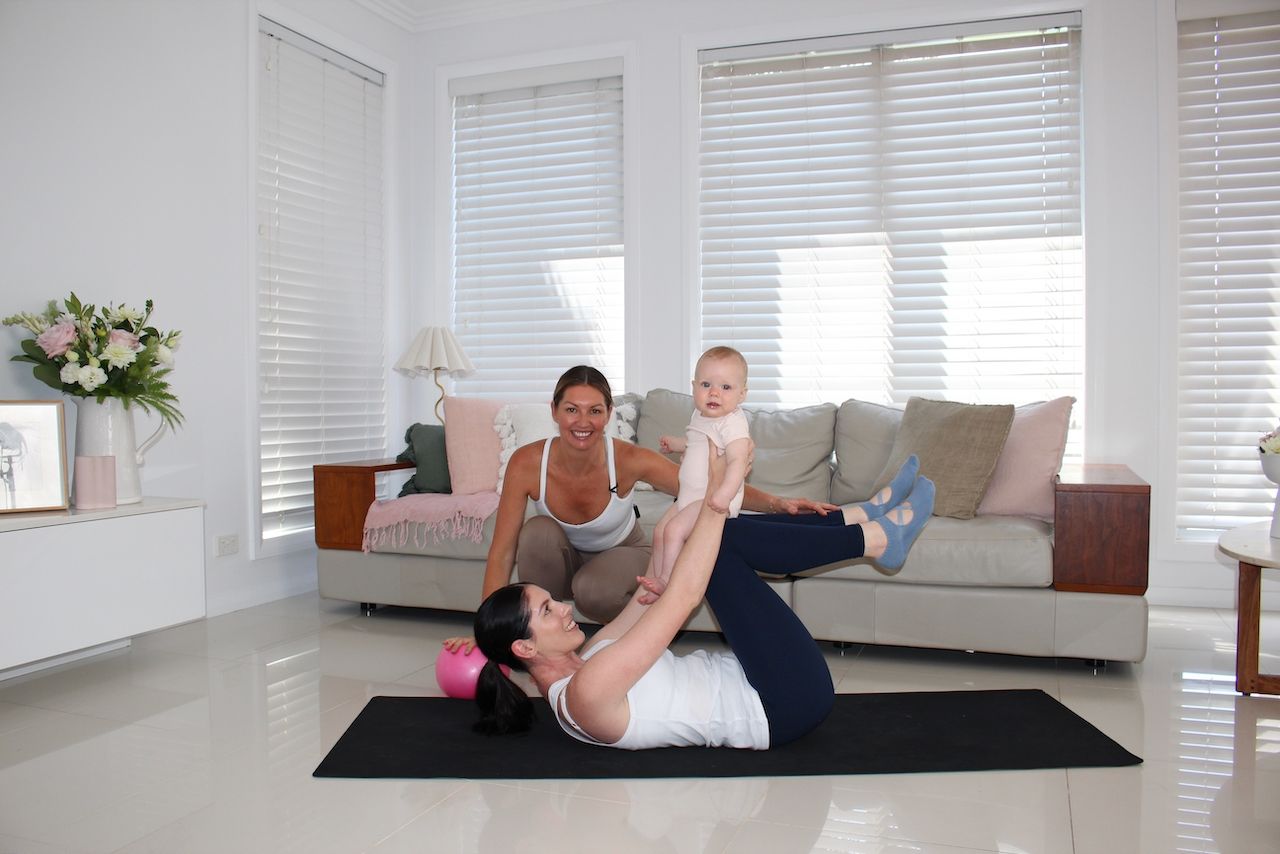 What's Included
✔️ Strengthen Access to over 38 expert-led core and pelvic floor workouts from early postnatal rehab to advanced core and pelvic floor workouts.
✔️ Heal Reduce stomach separation, heal your pelvic floor and core and move your body safely after birth with our specialised video and workouts.
✔️ Progress Keep building strength and tone with our advanced postnatal workouts. Prepare your body for your return to sport and functional movement.
✔️ Empower Feel confident that you are moving safely and doing the best for your body every step of the way. Create a stronger and more connected core than ever.
Amy's Review

"I just want to say thank you so much for such an amazing program!! I've almost completed the Core Connect Program and just purchased a six-month subscription to access all of your amazing content. This is my second birth and it is so good having the program to guide and educate me. I felt like I was flying blind in my first pregnancy but with the EMP program, this time around I feel so much more confident with moving my body and understanding and engaging with my pelvic floor and deep core muscles. I love that you have tailored core and pelvic floor workouts and videos to each stage of my postnatal journey, it makes it so much easier to stay active and have a better understanding of your changing body. Thank you, thank you, thank you! Love it so much!!
Terms and Conditions
*Free Equipment Pack offer valid for Australian residents only. Equipment Pack is not redeemable for cash, can be used on full-priced memberships only and cannot be used in conjunction with any other offer or discount